Koufonisia Greece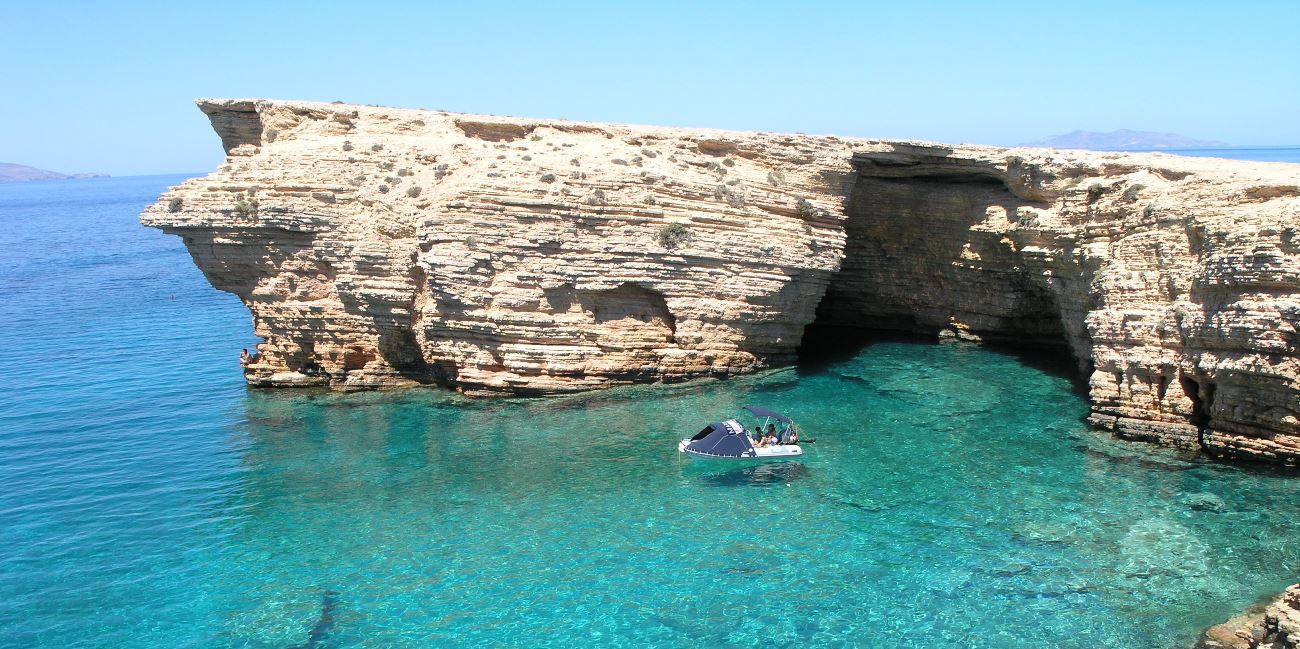 Taking their name from the countless sea caves that characterize them, Koufonisia, literally meaning hollow islands, are one of the most renowned destinations among Greeks for their incredible beauty. Although the name "Koufonisia" is often used for the entire Small Cyclades island group, it mostly refers to the two main islands: Pano Koufonisi and Kato Koufonisi.
Kato Koufonisi, although uninhabited, it is a great excursion for visitors of Pano Koufonisi, who can access it by a small boat that goes back and forth a few times every day. Kato Koufonisi has one main attraction: the beautiful church of Panagia (Virgin Mary) which is famous for the fact that it was built on top of ancient ruins.
Although larger only by a fraction from its neighbor, Pano Koufonisi is inhibited and the only one to offer accommodation. The architecture of the island is the traditional Cycladic architecture, characterized by the bright white walls and blue windows, which make the island's streets and port city (Finikas) incredibly picturesque. The church of Saint George (the protector of the island) in Pano Koufonisi is one of the main attractions of the island and holds a large festival every year on April 23rd. During this celebration, there is a procession of the Saint's icon around the rose-petal-covered sea-side road. Other attractions of the island include Saint Nikolas church and Milos, a mill which is now turned into a gorgeous little bar.
However, what makes Koufonisia so special is the incredible beauty of their waters and the relaxation that they offer. With the plethora of mesmerizing sandy beaches, bewitching caves, and above all crystal clear turquoise waters, a visit to Koufonisia will never fail to excite even the most demanding.
Koufonisia Beaches
Nero Beach
Nero Beach is a beautiful beach located in Kato Koufonisi and the major destination for the people who visit this stunning uninhabited island. Nero appeals mostly to people who enjoy popular beaches; however, it will not fail to impress any visitor with its beautiful deep blue waters. Nero is a mostly sandy beach but also includes some very interesting rocks, which may be a little uncomfortable to walk on, but add to the experience with their interesting colors.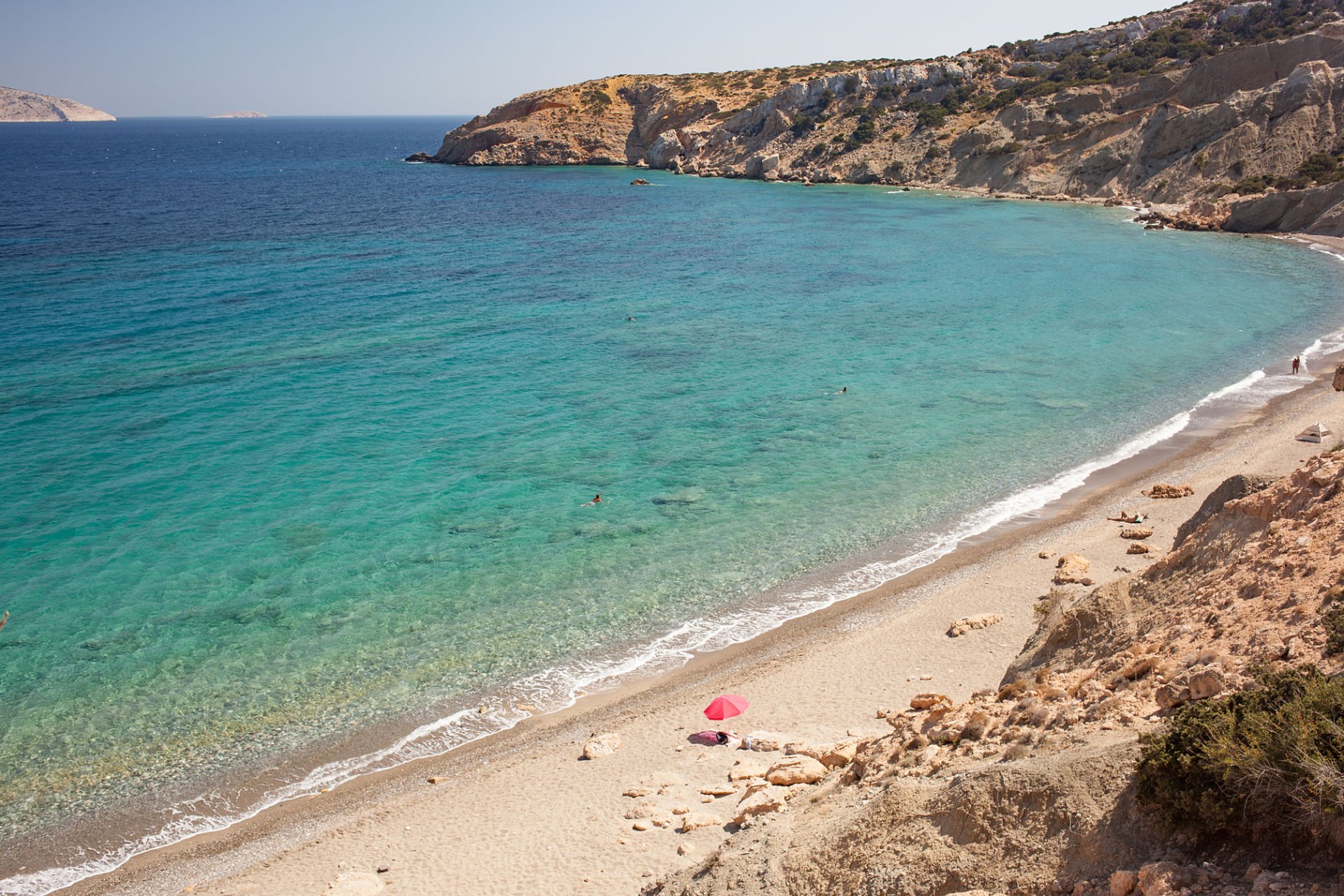 Finikas Beach
Being part of a complex of four merged beaches, Finikas is considered to be one of the most beautiful on the island. It is a little east from Chora and easily accessible by foot. The combination of its fine golden sand and the crystal clear turquoise and shallow waters make it irresistible to anyone who visits the island. Right next to the beach is a small taverna to satisfy the hungry stomachs after a good swim.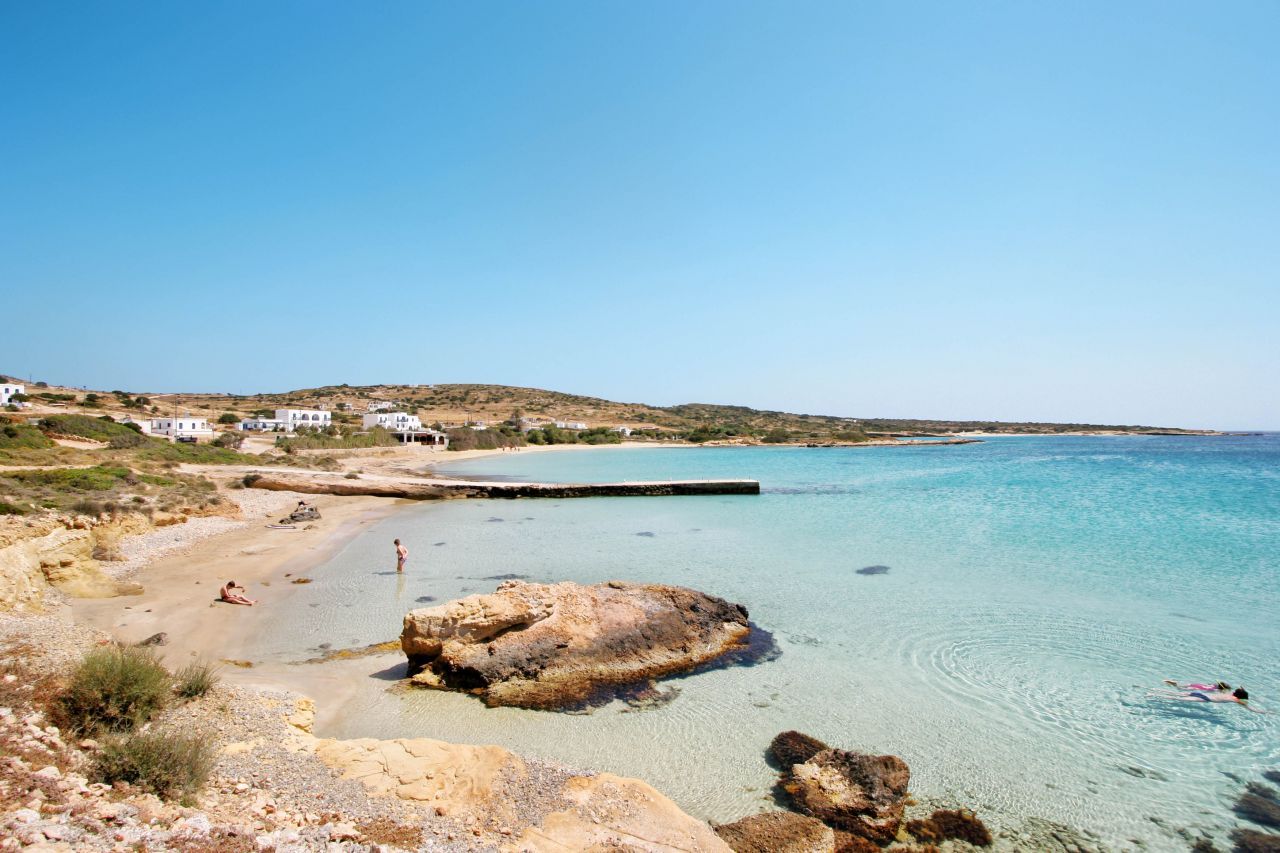 Gala Beach
Meaning "Milk Beach" in Greek because of its frothy waves, Gala is the most unique beach on the island. This is because this beach is formed by water coming out of a cave that connects with the sea through a narrow opening. Although this pebble beach is very small in size, it offers an incredible and very memorable experience formed by a combination of tranquility and the beauty of nature.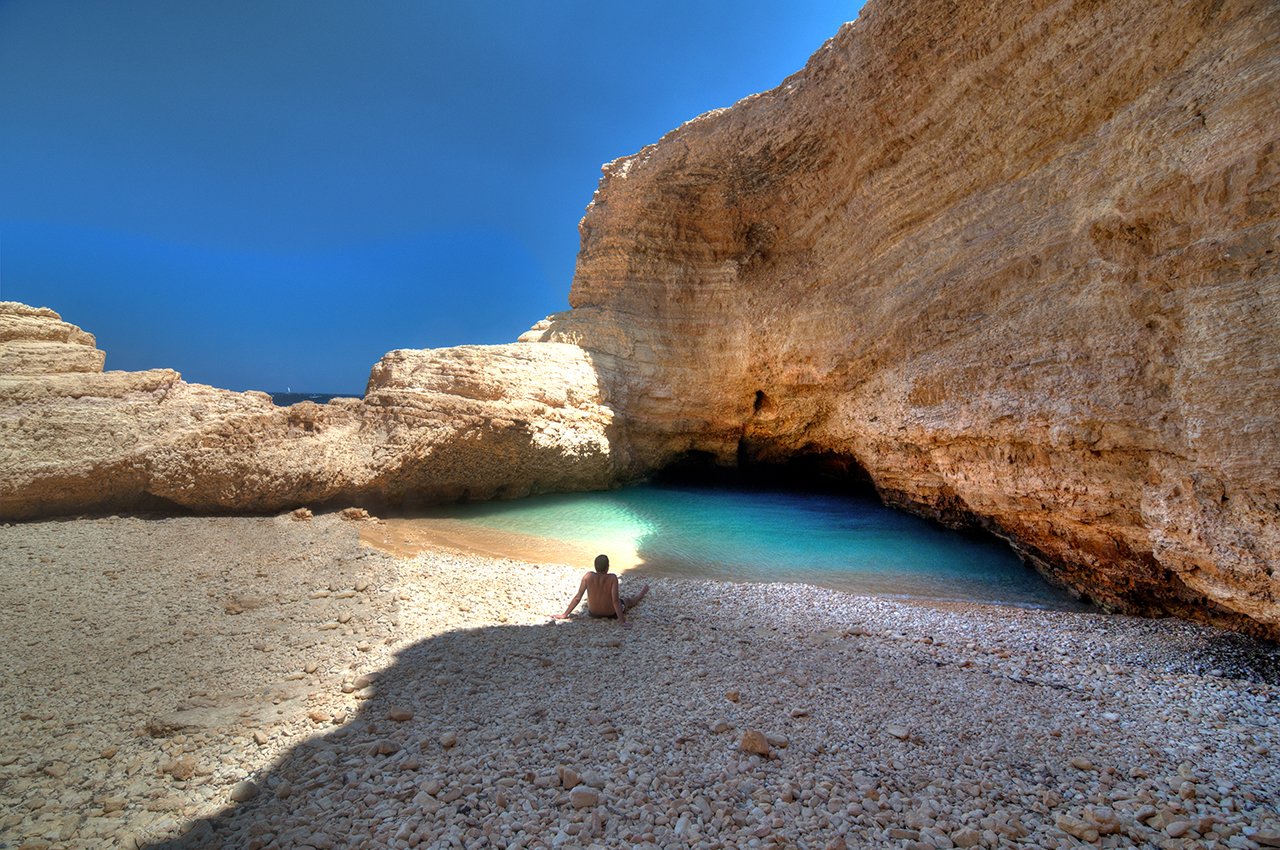 Platia Pounda Beach
Platia Pounda is one of the most popular beaches in Koufonisia and famous for being a nudist beach. However, this does not mean non-nudists will feel uncomfortable since Platia Pounda welcomes also many dressed visitors. The gorgeous deep blue waters and the beautiful golden sand make it irresistible to visitors who can walk there from Chora.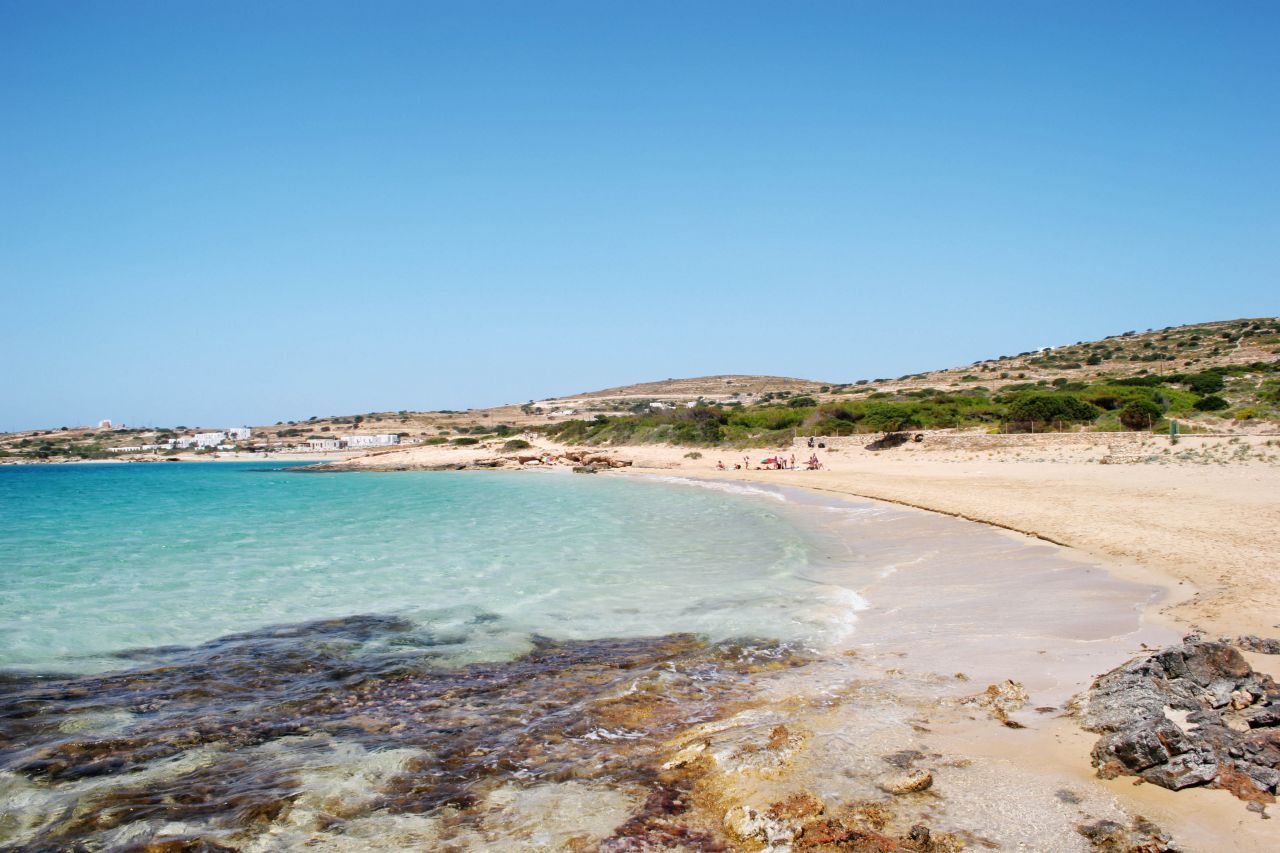 Read more about the best Koufonisia beaches