The wild beauty of the Santorini caldera that enchants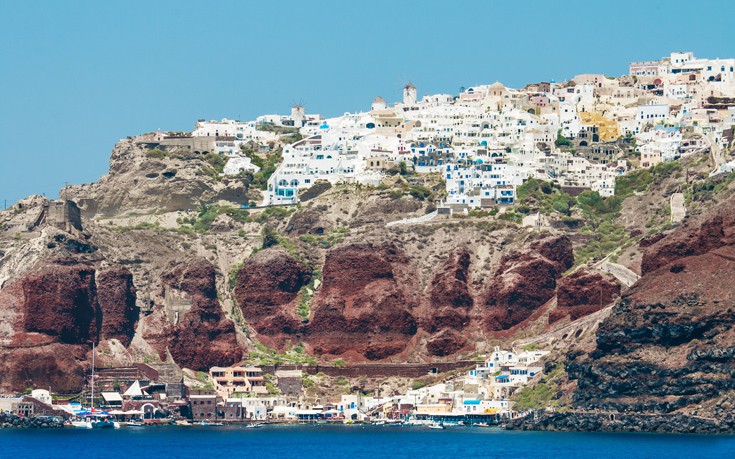 The word "caldera" instantly brings to mind the beauty of Santorini that restrains anyone who visits the island. The Santorini caldera was formed around 1613 BC. with the Minoan eruption and the result left behind is impressive today.
The outline of the Santorini caldera is formed by the islands of Santorini, Aspronisi and Thirassia. Thousands of tourists arrive each year at Santorini and immortalize the wild beauty of the caldera while enjoying the sunset. This enchanting island of the Cyclades is also a pole of attraction for tourists from all over the world who are rushing to this unique, wild beauty.
What makes the island stand out is that on the one hand you will see the "black earth" and on the other the white houses of the caldera. The wild volcanic sculptures with the simple Cycladic lines make Santorini one of the most unique islands of the Aegean. In any case, it is undoubtedly one of the most photographed landscapes in Greece that has been portrayed on famous websites and magazines abroad. Arriving to the island can sit and enjoy its food or coffee overlooking the caldera of Fira, Oia, Imerovigli.
Lovers are used to going to the highest point of the Calabrian caldera in Imerovigli. As those who have been found on the island say, the images of Santorini when they face her through the caldera are wonderful and awe-inspiring.