The fascinating harbor on the caldera of Santorini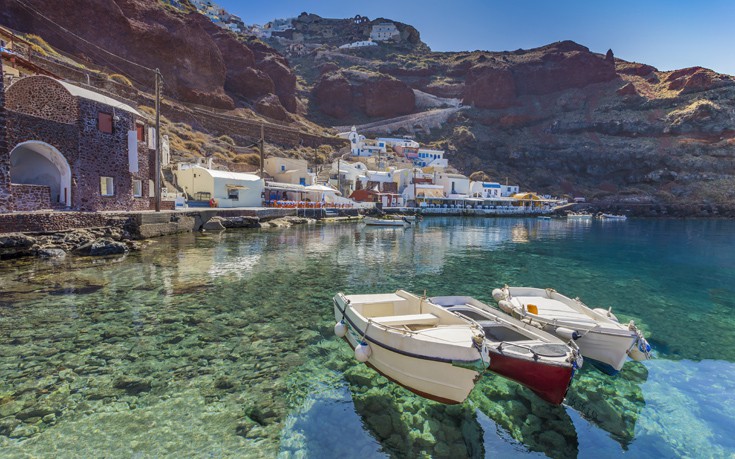 If there is an island that almost every corner of it can become a postcard and travel pictures of Greece all over the world, it is undoubtedly Santorini and moreover of the caldera of Santorini.
Such an image is also Amoudi, the harbor beneath Oia. Its buildings, which were once mainly warehouses, as the boats were loaded from the various products, give a special touch to the picturesque settlement. Some of these buildings were restored in the framework of reconstruction after the earthquake of 1956, while the asphalt road connecting Oia to Ammoudi was opened in 1991.
The small pebbled beach of Ammoudi is accessible after the visitor descends more than 200 wide stairs. The waters are dazzling blue, but keep in mind that they are deepening, something that is exciting for others but for other deterrents. The background is nevertheless imposing, with the rugged volcanic rocks "covering" the harbor.
From Ammoudi visitors can also board the boats that transfer them to Thirasia and Nea Kameni.