Butterflies valley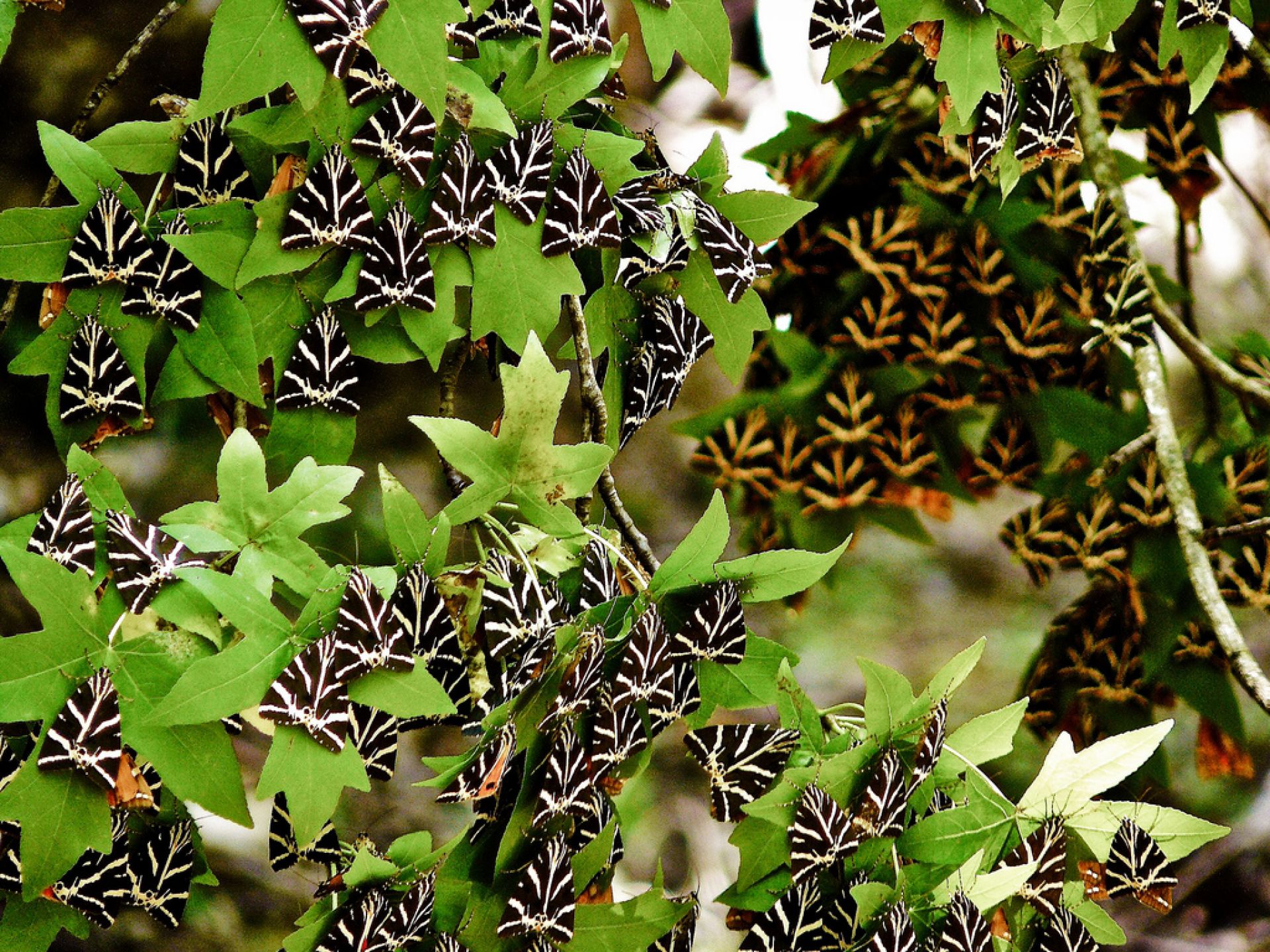 Butterflies valley in Paros - an oasis of freshness and lush vegetation in your tour to Paros island.
When you go in Paros island you must not forget to visit the valley of the butterflies. It is a magnificent and peaceful location with lush vegetation composed by various kinds of trees and plants.
You will surely be astonished to meet this kind of paradise in the heart of Cyclades. The thousands of butterflies covering the trunks of the trees makes this paradise even more amazing. The valley with the butterflies is located at the village Psychopiana and in order to go there you must start your journey from Parikia town from where you will directed through the ring road to the southwest.
The road is very good while on your journey which will not be farther than 5 kms you will meet the monastery of Christ of the Forest and the majestic snow white church of Saint Arsenios protector of the island. In any case we could not find the words to prepare you for the surprise you will experience arriving there. Having left your vehicle at the parking space you will pass through the gate to a different world full of freshness with lush vegetation all around you.
Following the paths through the bows inside the valley, you may wish to be lost in this paradise. Olive trees, figs, sloes, pears and many other trees have been covered by brown butterflies which attached onto the trunks of the trees give another tone with the distinctive touches of their wings.
Of course you must follow the instructions to avoid sudden movements that could scare the butterflies. But don't worry. Very frequently lots of them will burst around you in a flock after been still for long. You will have the chance to see a wonderful spectacle: the brown butterflies appear before you in majesty of the reddish shapes which were hidden by their folded wings. Your walk through the stone paths under the sound of the running water from the fountains may last as much as you like. If you get tired you can relax at the comfortable bar for as long as you wish before you start your walk around once again.