Introducing the Palace of the Grand Master of the Knights of Rhodes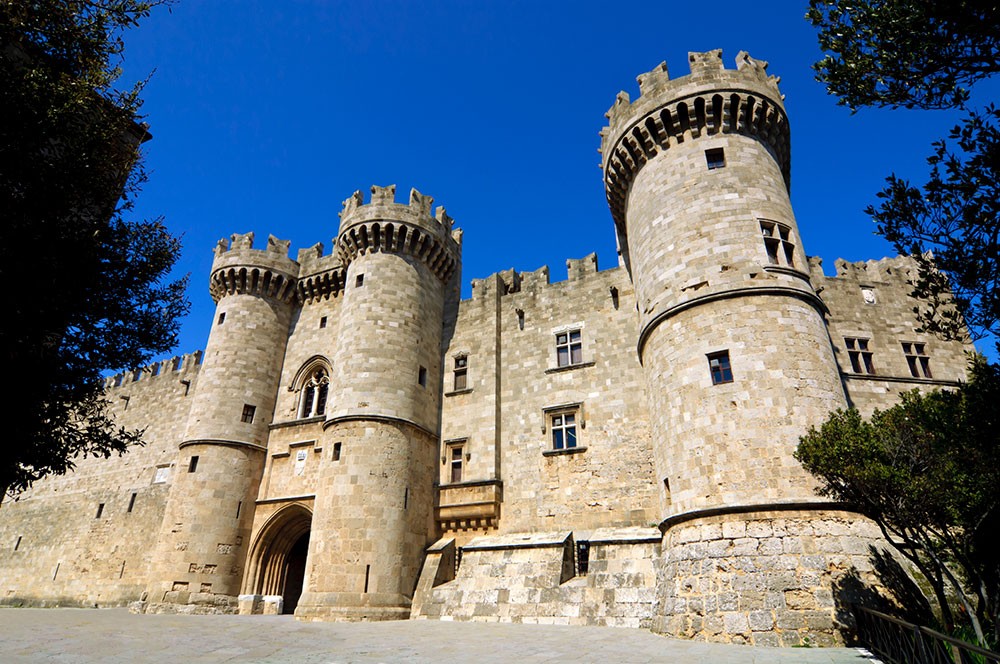 All travellers feel enchanted as they wander through the old medieval town of Rhodes. This magnificent island has been the ultimate temptation for a lot of different groups of people over time and the Knights have managed to conquer and rule the territory, leaving their trace unharmed till today. The prominent castle that still stands tall in the town's centre reveals the influence of European elements in the island. Having been built in the 14th century, it has always been regarded as an example of purely elegant architecture and amazingly beautiful personal touches of style. Apparently, the blending of different cultures has been successful in the island of Rhodes and the Palace was the most eloquent proof of such a mixture in folklore and aristocracy.
Nowadays of course the use of the palace is not identical nor does it live up to its previous glory. After all, it had already been transformed into a fortress and a centre of command during the Ottoman Empire and today it hosts one of the most important and distinctive Museums in Rhodes. Among the most prominent exhibits found in the Palace, we find the Mosaic with the Muse Thalia and the Mosaic of Poseidon with the Giant Polybotes. In the Museum, there is a rich collection of jewels and handicrafts, ammunition and weapons, books and paintings from the Medieval Era and of course from the ancient times.
If you want to revive romance and experience the nostalgic journey to the medieval years and the presence of Knights in shining armours, the old town of Rhodes is a must-see.